The courses I teach most regularly include:
Introduction to Film Studies (English/Cinema Studies 281)
Film and American Culture (English/American Studies/Cinema Studies 334)
Special Topics in Film (English 489)
Film History, Form, and Analysis (English 594)
I also teach seminars in film and American literature.  Recent versions of that course have focused on American literature and film in the 1930s and American literature and film in the 1960s.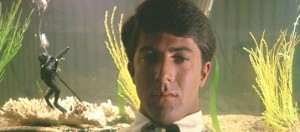 This spring I'm teaching a course on the American Film Renaissance, focusing particularly on the period between  1967 and 1975.  You can see the syllabus by clicking here: American Film Renaissance Syllabus.